Simple tips for reducing single-use plastics + DIY beeswax wraps
After years of lobbying to ban plastic bags, the countdown is finally on. Single-use plastic bags will no longer be available in Melbourne at Woolworths by June 20 2018, and they'll be banned across virtually all Australian supermarkets by July 1st 2018.
Single-use plastics of any kind – plastic bags, cutlery, straws, and coffee cups – all are significant yet preventable sources of landfill and waterway pollution.
We thought now would be a great time to share our top tips to reduce single-use plastic and keep your food fresher for longer. Because, in the same way that kids (and adults) learn to like fruit and veggies from having happy, pleasant experiences with them, we think we can learn to love using eco-friendlyproducts!
Remember: trying to live more sustainably is a learning process. We all sometimes forget our shopping bags, or order takeaway when we could eat-in. This blog is about encouraging ourselves and each other to do the best we can, rather than pointing fingers.
Keep shopping bags in your car and handbag
Whether they're lovely, patterned cotton bags or leftover plastic ones, round up whatever shopping bags you have and keep them in the boot of your car. You can even buy reusable shopping bags that scrunch up into a small pouch, which you can keep in your handbag. Foost also has reusable bags and trolley bags to help you live more colourfully and environmentally friendly.  
Buy (or make) reusable products that bring you joy
These days, almost every 'everyday product' – water bottles, colourful coffee keep cups, shopping bags, reusable food wraps, produce bags, straws – is made in a beautiful, reusable version. You can even buy reusable cooking equipment like silicone cupcake cases and baking paper.
While some of these products are more expensive than their disposable counterparts, they are an investment that will save you money in the long term. Seriously, how much money have you spent in your life on plastic water bottles? And some cafes offer discounts if you bring your own takeaway coffee cup!
You can even try your hand at making your own reusable products, like a homemade shopping bag or beeswax food wraps (find our DIY beesewax wrap guide at the bottom of this blog).
Ask for recommendations
With so many products available, recommendations from friends, co-workers or even online groups are a fantastic way to find out what works.

After hearing lots of recommendations, we've recently started trialing a reusable cling wrap, baking paper and foil replacement (keep an eye out our social medias for our conclusive thoughts).
Ps: this post was not sponsored in any way, but here are a couple of great sites to get you started with ideas
The Sleep Store (kids eating range) 
Buy in bulk
Purchasing dry goods in bulk is a great way to reduce single use plastics. Plus, it's cheaper and you'll always have plenty of ingredients on hand to cook and bake with.  
Instead of buying foods like sultanas and flour in small portions, buy larger packs and keep in tubs at home. You could even try bulk food stores. Take in reusable bulk bags or old paper bags – some places even let you bring your empty jars from home.
Top tip: Keep your nuts in the fridge to stay fresher for longer!
Waste not, want not
Being more mindful about the amount of plastic we use goes hand in hand with being more mindful about how much food we waste. Food scraps that go end up in the general waste and into landfill create methane gas that is also very harmful to our environment.
Before throwing excess or leftover food in the bin, think to yourself, can I use this in any other way? We love keeping tubs in our freezer. We use leftover banana ends for smoothies and nicecream, and leftover salad or veg scraps for homemade stock.
Happy reusing!
How to make your own beeswax wraps!
Beeswax wraps are an eco-friendly, washable alternative to cling wrap at home and in lunchboxes. They're easy to produce, use and maintain, and you can make them out of your favourite patterned fabrics.
You can buy beeswax from specialty stores or from your local market. But remember, these wraps are not food grade. Meaning, they're great for bread, fruit and veggies, but you wouldn't want to wrap fish, meat, eggs or dairy in them.
You will need (for 1 medium wrap)
20g hard beeswax
100% cotton fabric, cut into a 20x20cm
2 sheets of baking paper
Cheese Grater
Clothes Iron  
Step 1: Place one sheet of baking paper on an ironing board
Step 2: Place the square of fabric on top of the baking paper
Step 3: Grate half of the beeswax onto the fabric and spread evenly
Step 4: Cover with the remaining sheet of baking paper
Step 5: Iron until all beeswax flakes have melted
Step 6: Remove from baking paper and let cool until wraps are stiff and pliable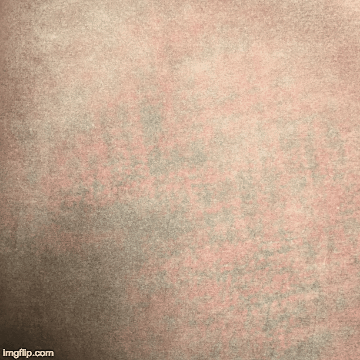 How to care: wash with warm, soapy water and let air dry on rack. If your wraps begin to soften after a few month, simply re-coat them again with more beeswax!